Bonsai Gallery designingbonsai.com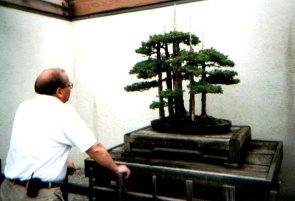 Forest planting by John Naka at the Japanese Pavilion entrance. Named "Goshin" (Protector of Spirit); 4 feet tall, 7 tree style planted by Mr. Naka in 1954. Foemina Juniper (Hari-Shimpaku) Juniperus chinensis var. foemina.
Our 2001 Visit to the National Bonsai & Penjing Museum in the National Arboretum, Washington, DC:


Designing
Bonsai
Links
Bonsai Gallery
Plant Care
Articles:
Goya-Matsu is a 380 year old (1626) Japanese White Pine at the National Bonsai Museum. This tree was a gift from Japan to the United States in 1976 in celebration of our country's bi-centennial. Japan has donated 70+ bonsais to the museum over the years. We made this photo from a museum postcard. Goya-Matsu stands about 4' tall. A very large formal upright.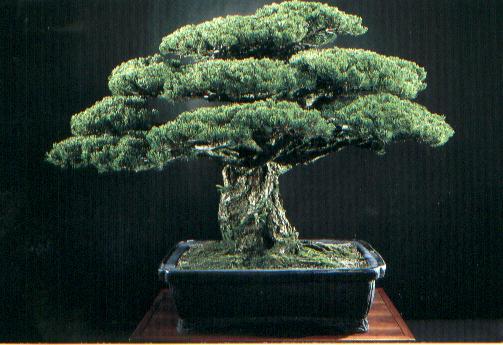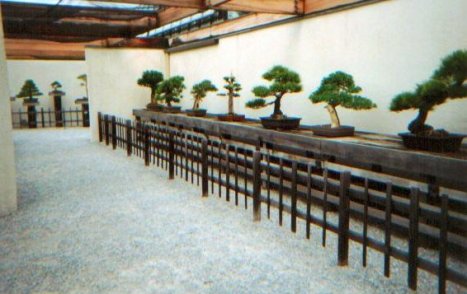 A selection of conifers. Notice overhead, the ceiling is open to the elements.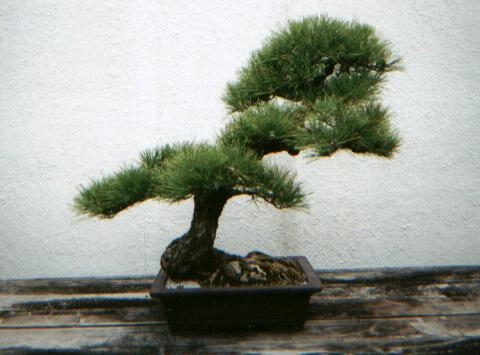 A Pine in a slanted style. See above right for idea of size.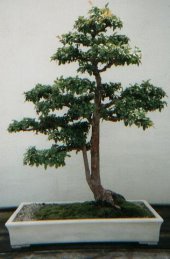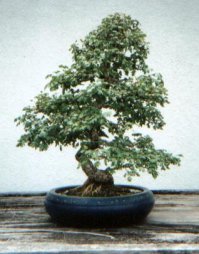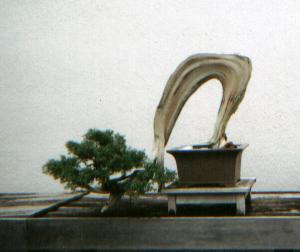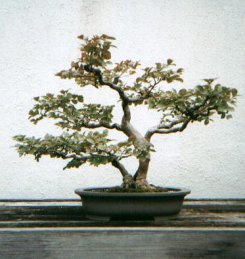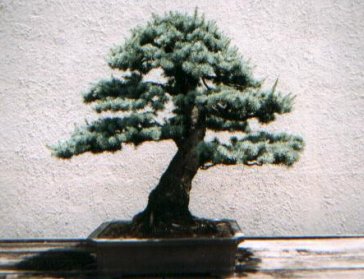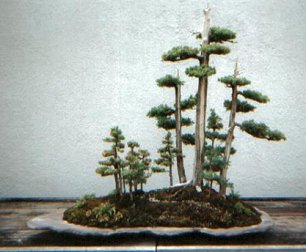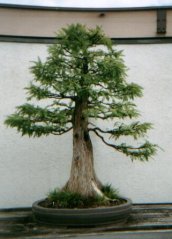 Broadleaf Bonsais in informal style.
Silvery Blue Atlas Cedar, informal style.
Juniper in a Yamadori fashion. Could be windswept near the ocean.
Forest Style Junipers.
Bald Cypress. A deciduous conifer.